Sureflap, unmatched by other cat flap brands.


From only £145
Supplied and installed
Expert Cat Flap Installations. Imagine having the convenience of a cat flap installed on your glass door! With a custom-made glass unit, that has been specifically designed to fit your door, you'll be able to give your furry friend the freedom they deserve while still maintaining the aesthetic of your home. And if your door is made of solid materials, don't worry! We can still install a cat flap for you. Our skilled technicians have the expertise to carefully cut a hole into your door panel without damaging the integrity of the door. Get a Sureflap cat flap installation quote today!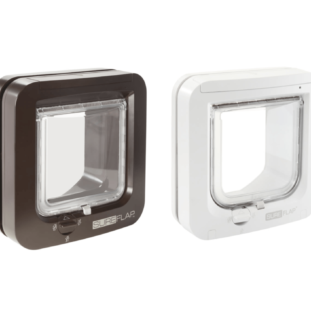 CAT IDEAS, STANDARD OR SMART CATFLAPS
Selective entry system, any animal can exit.

The microchip reader remembers every cat enrolled in the system even when the batteries are removed.

A manual locking system prevents your cat from leaving or entering the house.

Set the lock to "in-only" to allow your cat to come indoors.

Works with all common identification microchips & RFID collar tags. And more
We cover the following areas and beyond
Truro - Falmouth - St Agnes - Redruth - Helston - Penzance - St Ives.
Request a quote for the
Sureflap cat flap.
08:00 - 17:30
08:00 - 17:30
08:00 - 17:30
08:00 - 17:30
08:00 - 17:30
08:00 - 17:30
Let us know what you need and we'll send you a quotation.